ARCHIVED EDITIONS - NAVIGATION INSTRUCTIONS:




LINKS ARE LOCATED AT BOTTOM OF EACH PAGE. THEN GO BACK TO SAME LINK MENU TO ACCESS EACH ARTICLE IN THAT ARCHIVED EDITION
Summer Fun Mission Adventures
How can a summer family vacation trip to Alaska serve as a Mission/Construction project? That is just what Steve Buchan accomplished in bringing along his wife and two kids to Alaska in 2013 ... Fellowship with Purpose!
Many men respond to the Call of Alaska but can easily become enamored with the trappings of its beauty and the pursuits of shooting a trophy game animal or catching of a lunker halibut off the floor of Cook's Inlet. In context, this is not only fulfilling but serves the critical role of the sportsman conservationist. However, it is easy for a sportsmen to trek over 5,000 miles, drop ten thousand dollars on guided excursions then return home to less than a hospitable reception from those close members of his family who continue to only dream about Greatland Alaska.
Enter Alaska Wilderness Missions, designed to accommodate family members where memories that last a lifetime can be built around family outdoors adventure while also serving youth organizations who are bringing true life to the next generation of young men and women. The Solid Rock Bible Camp and Alaska Bible Institute are but only two of the many construction projects that mission teams have been privileged to participate in completed projects.
The summer family fun trip is not just fulfilling but economical and rewarding. The memories of the Alaska experience are lived over and over again as a permanent part of the family's adventures together.
Check out the website at www.christiansportsman.com for more details on future trips to Alaska.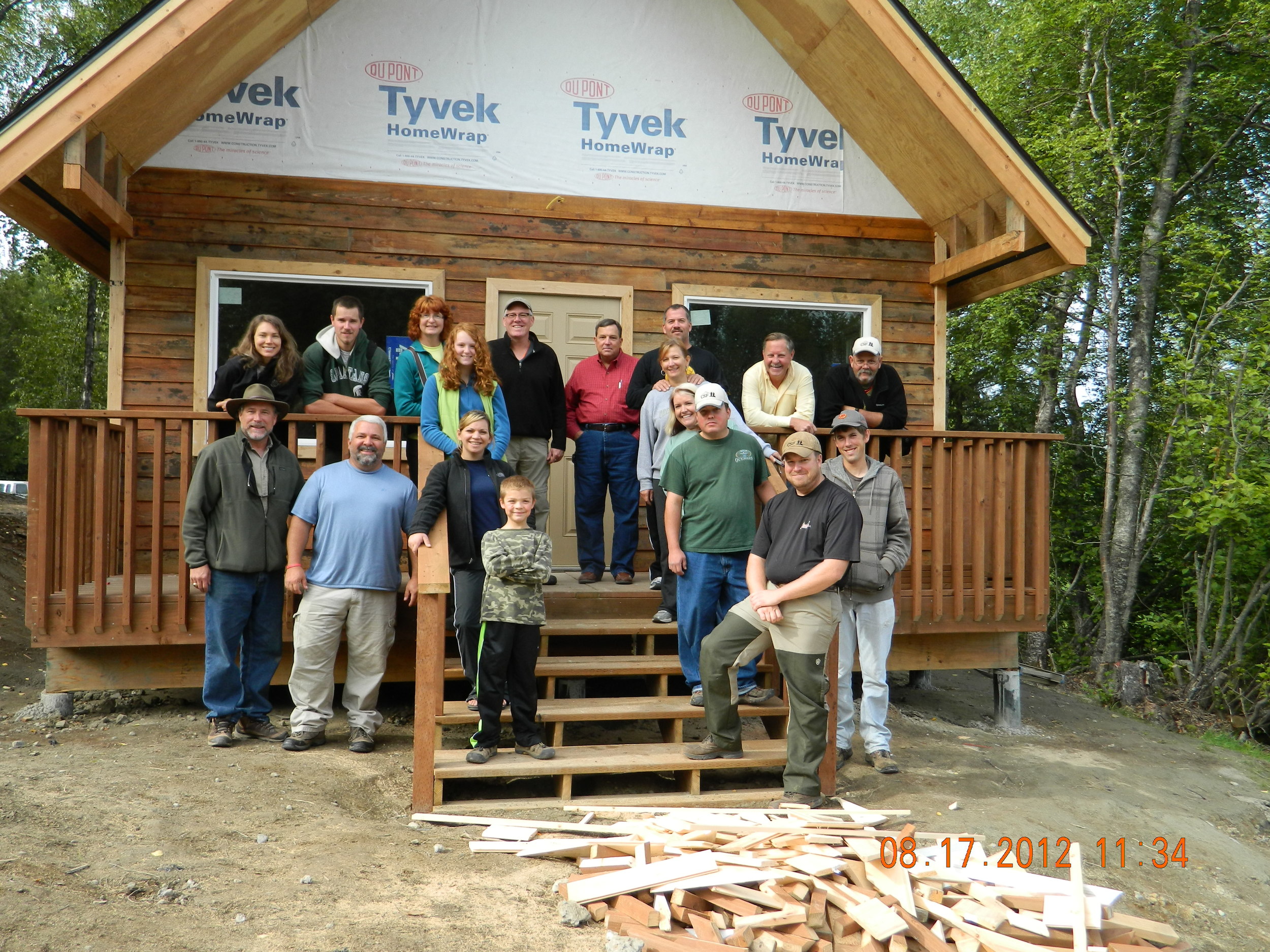 In this edition of The Christian Sportsman we feature on the cover one of the NFL's all-time legendary quarterbacks, Steve Bartkowski, who has served as CSF's National Spokesman and keynote Master Sportsmen since 1995. His fascinating career has remained competitive both on and off the field even as he now enjoys working in the commercial development industry with long time colleagues from UCA at Berkley. As part of his employment role, Steve is well versed in building lasting relationships with clients while hunting and fishing for great experiences together. And outdoors adventure together with his two sons is irreplaceable!
Also, make sure to read the short story from one of our TEAM CSF Contributing Writers, Alaskan J.D. Duncan, focusing on his lifelong success in partnering with his wife, Renee, as his best hunting and fishing companion. Other articles draw the readers attention to survival in the wilderness and even a bit of humor in using, or not using, duct tape!
The TEAM CSF Editorial staff wants to hear from you regarding our new publishing platform bringing much better navigability, image clarity and readability in general to our loyal base of readership. We look forward to bringing you future editions sure to inspire your journey through life's adventure!
Richard Jordan - President, The Christian Sportsman. Inc.